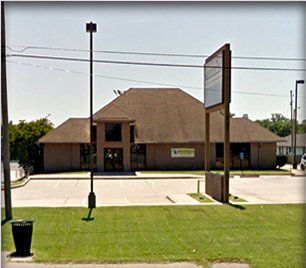 OUR MISSION is to provide an all occasion facility that creates a welcoming atmosphere for the association of individuals, groups, companies, organizations coming together to participate in a common activity for both business and pleasure.
Consortium Venue was established November 2007 and began operation December 2008. Owned by Monica and Rickey Hall, Consortium Venue was formed with over 15 years of experience in planning events of various types and sizes. Both Rickey and Monica have over 20 years of experience in business management. Eleven of the 20 years experience was spent working together under the business management of Rickey Hall, owner of Hall Builders, Inc.
Consortium Venue is a multipurpose center located at 1925 North Market in Shreveport, Louisiana. Our venue is the perfect place to host receptions and banquets of all types. Our event facility is a great venue for all social gatherings such as birthday, anniversary, retirement, reunion and more. We offer private space for business meetings, luncheons, breakfast, seminars and workshops and more. Let us host all of your Bridal Affairs, Social Gatherings and Business Events.
The enjoyment of event planning, working with people, and the knowledge of business management, led to the sound decision to expand and approach the market of operating an event venue.
over 4,000 sq. ft.
Our intimate venue is over 4,000 square ft of cozy and elegant features that is ideal for small settings and larger gatherings. The mood is set with various styles of lighting, from daytime florescent reading to dimmers and scones for evening occasions.
Included in the space is a commercial kitchen, an intimate patio area located off from the bar, dance floor area, platform stage and a private lounge room. Also included in the square footage is seating capacity of 125 banquet style. This same space can be divided by (2) partitions which gives separate areas that transforms into *Banquet *Reception *Classroom *Theater *Conference Rooms.
ALL INCLUSIVE
Private Honoree Room, Tables and Chairs, Complimentary White Linens
Skirted Food, Cake and Gift Table, Guest Book Table and DJ table
Room Setup for your event, Platform Stage & Dance Floor, Patio Area
Bartender on Staff and Security